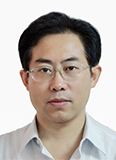 Prof. Rongsheng Lu
Hefei University of Technology
research experience
Dr. Lu Rongsheng is a distinguished professor of Hubing scholar at Hefei University of Technology enjoying the Special Allowance of the State Council. He is also the direct of Wuxi Wedo Machine Vision Industry Technology Research Institute and the president of Anhui Metrology Society.
He received the Ph.D. degree in precision instruments from Hefei University of technology in 1998, then joined the Key Laboratory Precision Measuring Technology and Instrument in Tianjin University, China, as a Postdoctoral Researcher. From March 2001 to May 2006, He was a senior research at City University of Hong Kong, Imperial College of London, and Huddersfield University of UK on machine vision and optical metrology. Since June 2006, he has been working in Hefei University of technology.
His main research field is machine vision and optical precision measurement technology. He has presided over more than 10 national, provincial and ministerial projects such as National Major Scientific Instrument and Equipment Development Project, National key R & D plan, National Science and Technology Support Program, National 863 Projects and National Natural Science Foundation Projects, and published more than 200 research papers and 2 monographs, and obtained more than 20 invention patents. He has also won the third prize of National Defense Science and technology Invention Award, the second prize for Natural Science of the Ministry of Education, and 3 other provincial and ministerial science and technology awards. So far, he has already directed more than 100 master's and doctoral students.
Speech Title:
3D measurement with structure light projection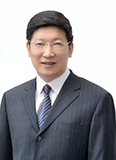 Prof. Yao Li
Harbin Institute of Technology
research experience
Yao Li has been a Professor of Materials Science in Harbin Institute of Technology (HIT) since 2005 and leads the laboratory of Functional Composite Materials in Center for Composite Materials. His research interests include fabrication and engineering nanostructured inorganic materials and polymers with well-defined microstructure and multiple length scales, and their applications for energy storage, and electrochromism. He is the author or co-author of over 200 papers, 100 patents, and 3 books in the fields of materials science and processing. He was selected as "The Yangtze River scholar Professor" by Ministry of Education, New Century Excellent Talents program" and "Distinguished Young Scholars for Heilongjiang Province" and "Youth leader in Science and Technology Innovation" by Ministry of Science and Technology. He was awarded "Science and Technology Award for the Youth of China", "National Award of the outstanding Scientific and Technological Workers" and "the first Prize of Natural Science of Heilongjiang Province". He is the council member of Chinese Materials Research Society and Functional Materials Society of China.
Speech Title:
Intelligent camouflage Technology in visible / Infrared Band
Abstract:
With the renewal and improvement of all kinds of space-based and ground-based detection technology and equipment, and the rapid development of space-earth integrated information network technology, missile launch vehicles, armored vehicles, command vehicles and other ground weapons and equipment systems are faced with serious reconnaissance and attack threats in the whole operational process of deployment before the war, entering combat positions, carrying out combat missions, and system withdrawal. Traditional camouflage materials are difficult to meet the cross-regional, all-season and multi-time stealth needs of ground weapon systems. Adaptive camouflage technology is a technology that can quickly change the target color and infrared radiation characteristics in response to environmental changes, thus highly integrated with the optoelectronic features of the background. This report focuses on the principle and research progress of organic electrochromic photothermal control technology, inorganic electrochromic photothermal control technology and VO2 thermochromic photothermal control technology. Combined with different application scenarios, this report describes the role of intelligent photothermal control technology in military camouflage and other national defense fields.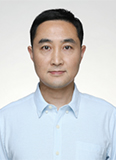 Prof. Bin Zhu
National University of Defense Technology
research experience
Zhu Bin, Ph.D., Associate Professor. The first batch of high-level innovative talents in National University of Defense Technology are outstanding young talents, and they are new teachers in Anhui Province. His main research interests are imaging reconnaissance and information processing. He presided over one National Natural Science Foundation and one Provincial Natural Science Foundation, presided over or participated in many other scientific research projects such as equipment pre-research, among which two achievements were listed in the army, won two second prizes for military scientific and technological progress, and authorized 10 national invention patents. In recent years, more than 50 papers have been published, and more than 30 papers have been retrieved from three major journals; Publish one textbook and one monograph each; Guiding the national college students' photoelectric design competition won one national first prize, and guiding the whole army's military modeling competition won one special prize.
Speech Title:
Intelligent imaging reconnaissance technology
Abstract:
Reconnaissance is the activity of using visual observation or other means to obtain information about the activities and resources of the enemy or opponent, or to obtain data on meteorological, hydrological, or geographical features. It is the main method of obtaining intelligence in peacetime or wartime. Imaging reconnaissance mainly refers to reconnaissance activities carried out through visible light, infrared, radar imaging and other systems, and is an important part of reconnaissance. With the development of artificial intelligence technology, new reconnaissance information processing algorithms represented by deep learning technology have gradually replaced classic algorithms and become the mainstream method in the field of reconnaissance. This report mainly introduces the basic concepts, classic methods and intelligent development status of target detection and target tracking algorithms in imaging reconnaissance.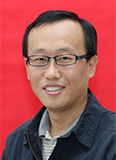 Prof. Xiaopeng Gu
Xidian University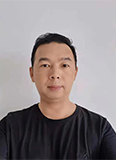 Prof. Yusheng Han
Anhui Key Laboratory of Polarized Light Imaging Detection Technology